All our professionals at San Marco Dentistry maintain the highest levels of accreditation and pursue ongoing education to stay abreast of the latest trends in dentistry.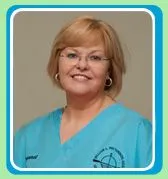 Cheryl - Practice Administrator
Cheryl has been a part of the team since 2001.

"I have worked in the dental field for over 44 years. The majority of that time was spent in oral surgery. I worked as an assistant for 18 years before shifting into the practice administration role. I find general dentistry more rewarding because we help patients achieve their dental goals and help them feel good about their smile. The impact this has on a person's life is its reward."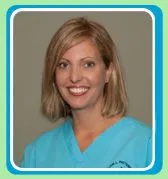 Margaret - Dental Hygienist
Margaret has been a part of the team since 2002.
"I believe teeth are so important to both your physical and mental well being. I enjoy helping my patients improve and maintain a healthy smile."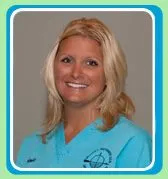 Amie - Scheduling Coordinator
Amie has been a part of the team since 1997.

"Going to the dentist as a child was always such a great experience. I have always wanted a career where I would be helping others. I felt that the dental field could be both fun and rewarding at the same time. Everyday we have the opportunity to help our patients either feel better and/or look better by fulfilling their dental needs. Dentistry has definitely been the right career choice for me."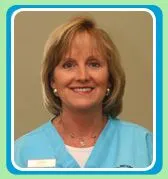 Charlene - Dental Hygienist
Charlene has been a part of the team since 1978.

"My interest in dentistry began at an early age when I went to the dentist. I was curious about all the "tools" the dentist used. By the time I was in the eighth grade, I had decided to be a dental hygienist. After that nothing distracted me from my goal. Dental hygiene is a profession that suits my personality. The relationship with the patients keeps me encouraged. I wouldn't want to do anything else."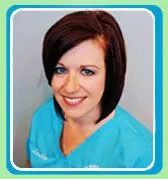 Leslie - Financial Coordinator
Leslie was previously a part of the team from 2004 - 2009 before moving to Florence, SC. She is now back in Florida and happy to rejoin our team.
I have been in dentistry for over 30 years and I absolutely love it! Many of those years were spent working chairside as an assistant. To me, helping our patients achieve their dental goals is what it's all about. I am so happy to be back in Jacksonville with my San Marco Dentistry family!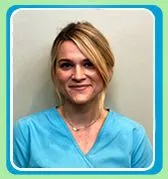 Jordan - Dental Hygienist
Jordan has been a part of the team since 2018.
I started coming to San Marco Dentistry as a child and always had a great experience, actually Charlene was my hygienist. She always made it look so much fun. I'm happy to be a part of the team now.
I love being a dental hygienist and to work one on one with my patients. Nothing is more rewarding than helping my patients with their dental needs.